4 Steps to Sell Your Property Fast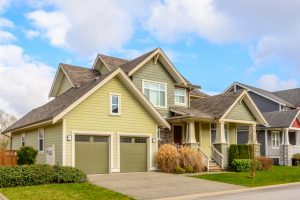 As you finally decide to have your home up for sale, there are a number of things you have to do to
sell your property fast
at the most profitable price. Although you may find the process as a little overwhelming, having the right knowledge in the market would help you fulfil this goal. Here are some tips:
Stage your home.
Home staging is a great way to
highlight the beauty and strength of your property
. Even the experts in the field of selling property could attest to its effectiveness. Think of this as a way of convincing buyers why they should pick your property among the others.
Learn to de-clutter.
Buyers would want to picture themselves living in your place. That's why if you're preparing your home for sale, make sure you get rid of your personal stuff. Just leave some of the basic things like chairs, shelves, and other items that would make it look like a home for them.
Do minor repairs.
When you do repairs, try to limit your expenses. Pay attention to things that will give a high return. A simple renovation of your kitchen and bathroom area like updating kitchen fixtures, cabinet knobs, and some painting job are a few things you could do.
Take a look outside.
Another important step you should do is to clean and fix your exterior, particularly the garden area. Since this is the very first thing buyers would notice, you want to make it as presentable as possible. Get rid of any rubbish and set up your garden to give them a good first impression as they enter and have a look at your home. One of the important keys to selling your home is to make it as attractive as possible. Aside from adding a listing and employing the service of a real estate agent, the overall functionality and condition of the home will certainly play a vital part in selling it fast.