Millennials at Work: Making Hiring Approaches Work for You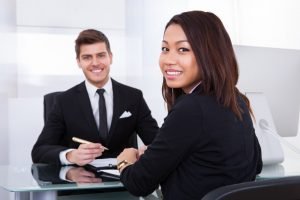 Millennials have come of age and are now one of the largest sectors of the US workforce. Baby Boomers have moved down the chain and are close to retirement age, so this new breed of young professionals will soon be left in charge of companies and industries. But as in any generation, there are some negative misconceptions about millennials in business. Human resource experts like
Iconic Core Global
recognize that every generation has its own set of strengths and weaknesses, so they suggest considering these important points when hiring millennials:
1. Millennials are multi-tasking.
One advantage that millennials have is their ability for multi-tasking. They can use their skills to do several things at the same time. It's also easy for millennials to learn new skills and use different kinds of technology to accomplish their goals. So if you're looking to hire someone who can be dynamic and flexible, a millennial would suit your hiring needs.
2. Millennials don't get bored easily.
Millennials always
want to learn something new and expand their skills
. They often want to find new areas where they can improve their abilities. They also use different kinds of learning strategies to develop and learn.
3. They are looking for job satisfaction.
Today's professionals also know what they want and are not afraid to ask for it. They want competitive salaries, great tool, challenging jobs, and packages that include health benefits, training, travel and opportunities to study. If they don't find this in one company, they're not afraid to look for one which offers the best package. These are qualities that could help any company achieve its goals. It's a wake-up call to management to offer employee incentives that will make their organization an attractive place for everyone to start their career.