More Millennials Took Out Mortgages to Buy Homes in Utah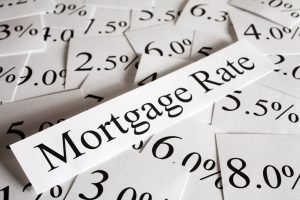 More Millennials in Utah are bucking a nationwide trend of being unable to buy their own houses, as they accounted for 38% of new mortgages in the state's Salt Lake Valley in 2016. Those who were 25 to 34 years old have decided to buy houses in Utah, since paying for single- or 
multi-family mortgage loans may be less costly
 than paying rent. Millennial buyers currently favor homes in Salt Lake due to several reasons.
Millennial Ownership
Salt Lake serves as the top destination for millennial home buyers in Utah because 
16% of the area's population belong this age group
. This percentage is higher than the nationwide average of 13%. Unemployment in the region is also at 3.4%, which is lower than the 4.3% average in the U.S. At the same time, more jobs are being created in the state with expectations of rising up to 2.5% over the following year. However, people who buy homes for the first time have done so until they reach 33 years old, as opposed to the average age of around 29 years old in 1970s and 80s. This trend stems from a lack of supply for homes, so first-time buyers should be more careful in selecting properties.
First-Time Mistakes
Some purchases require assistance from an expert. For property transactions, a real estate agent not only helps you find the best deal, but also spares you from the stress of dealing with any complications. A home purchase may become complicated due to certain legalities, so not hiring an agent could be a costly mistake. You should also apply for a home loan before even trying to find a house. The idea of browsing through listings may be exciting, but take note that the process of approval for financing takes significant time. Whether it's an apartment or a stand-alone house, millennial buyers should consider all options from financing to a property's location when planning to acquire their own home.