Multifamily Units: Balancing Renovation Costs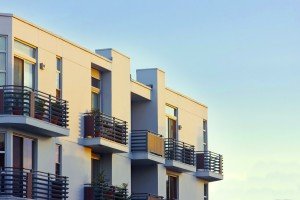 Multifamily units is a catch-all term for a variety of buildings that can house several families. The most common example of such includes
apartments and condominiums
, units that are very profitable and can really rake in the capital. Thing is, it's always been a struggle keeping them up to date and modern due to the nature of the properties themselves. Even something as simple as remodeling can cost a hefty bit of capital on your end, and it's now something that you can skip out on. After all, your property isn't exactly the last thing in the potential tenant's list.
Balancing Renovation Costs
Whether you're refitting each unit in your multifamily property or replacing worn out mechanical systems, you need to have ample capital to actually address them. The money is something most property owners don't want coming out of their own pocket, of course, as although renovations or a refitting may seem small, the cost isn't exactly bearable.
Bonneville Multifamily Capital
notes that the best way to fund renovation and modernization projects is by getting a value add loan. These are typically short-term loans that provide a hefty amount of capital that you can use to finance your upgrades, while not exactly requiring that much cash outlay. These loans typically cover everything from your apartment's foundation to electrical system, and have several options for borrowers with specialized cases. Remember that as its name suggests, the value add loan can potentially
increase the value or price of your property
. While you can technically sign up for a different loan, value add loans are simply more suited for these kinds of situations.
Consider Your Renovation Options
Once you've secured a loan, you might as well consider what exactly you have planned for your property. The goal stays the same, of course, and that's to attract more customers. But how do you do that exactly? Part of renovating and repairing your property and units is modernization, which is basically keeping your properties up to date and modern. If your aesthetic fittings and appliances seem dated, now's the time to upgrade them. You're not only preventing future breakdowns, you're also making your unit's living spaces more attractive and tenant-friendly. Multifamily units require a substantial amount of capital to renovate and keep up to date. Fortunately, knowing what you plan to do with your property as well as choosing the right loan can help you minimize costs and reap greater returns.