Physical Activities: Nourishing Your Child's Body and Brain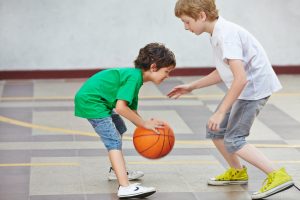 Exercise has long been known to be beneficial to physical health, but experts said that the benefits of being physically active extend beyond a person's overall wellness. Being involved in different physical activities also does well for the brain.
Is Exercise Good for the Brain?
A group of experts who conducted studies on 
the importance of exercise in school-age kids
 said that engaging in physical activities could help improve a child's brain function and academic performance. This means that if you want your kids to do better in school, make sure that you give them time to close their books and go outside to play. In a consensus statement published in the British Journal of Sports Medicine, experts said that 
physical activity could help promote scholastic performance
 in kids. They also concluded that being fit and physically active could benefit a child's brain structure, cognition, and function.
Get Kids Moving by Setting an Example
Encourage your kids to become more physically active by setting an example. Your kids are likely to grow up knowing the importance of exercising and become physically active themselves when they see you jogging or going to the gym regularly when they are young. Take your children outdoors where everybody can spend time together hiking, swimming, or doing any activity that can get the whole family moving. If you're into skating but don't want to go far, 
OC Ramps
 recommend finding a skatepark designer and installing mini ramps in your spacious backyard or any nearby open area.
Get Them Involved in Sports
Being part of a sports team is beneficial, so let them participate in competitions or take lessons. Another benefit of getting your children participate in sports, like basketball or soccer, is you also help boost their self-confidence and ability to mingle with other kids. Don't let your child become a couch potato. In today's generation, it's more important to encourage your child to play outside.